Bitdefender Solution Diagram
Unifying the entire Bitdefender technology stack, including Network Sandbox Analyzer, Network Traffic Security Analytics, cyber-security partners, global law enforcement agencies, and a Global Protective Network (GPN) of over 500 million machines, Bitdefender Advanced Threat Intelligence delivers top-rated security data and expertise.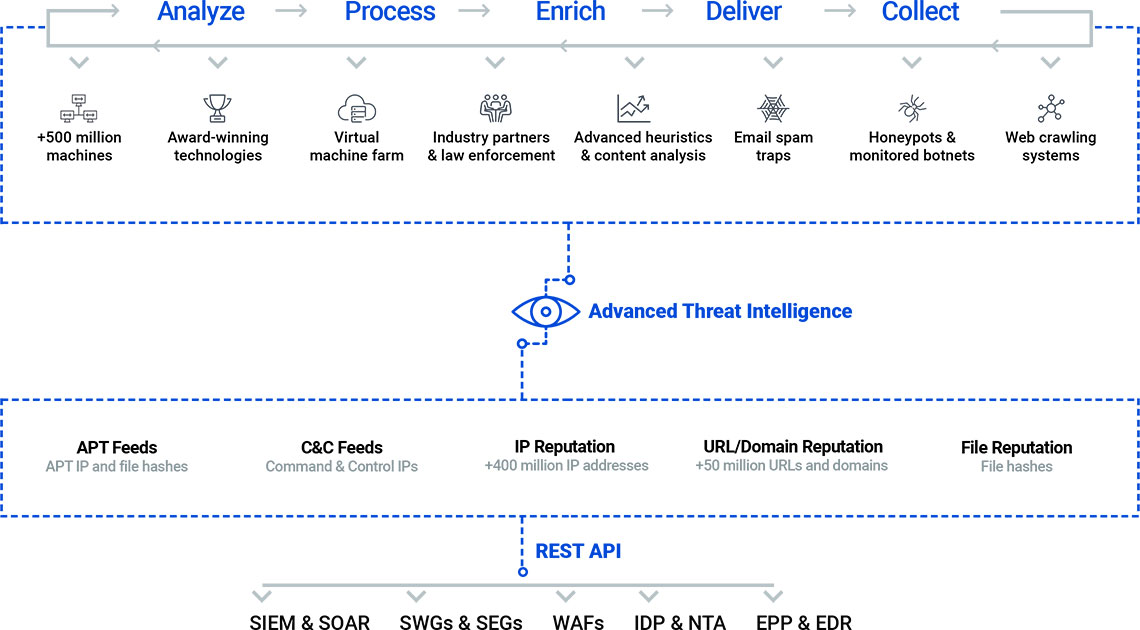 Analyze & Process
Data is processed with multiple technologies including machine learning and advanced heuristics.
Enrich
Data is updated in real-time with new malicious URLs, files hashes, domains, APTs, and C&Cs.
Collect
Global Threat Intelligence Network aggregates and correlates all threat intelligence sources.